GMT 10-24-2021

Jacob Marley's Freakers Ball @ City Hall
Barbwire by Andrew Quarantino Barbáno / Expanded from the Sparks Tribune 10-20-2021
The shape of things to come?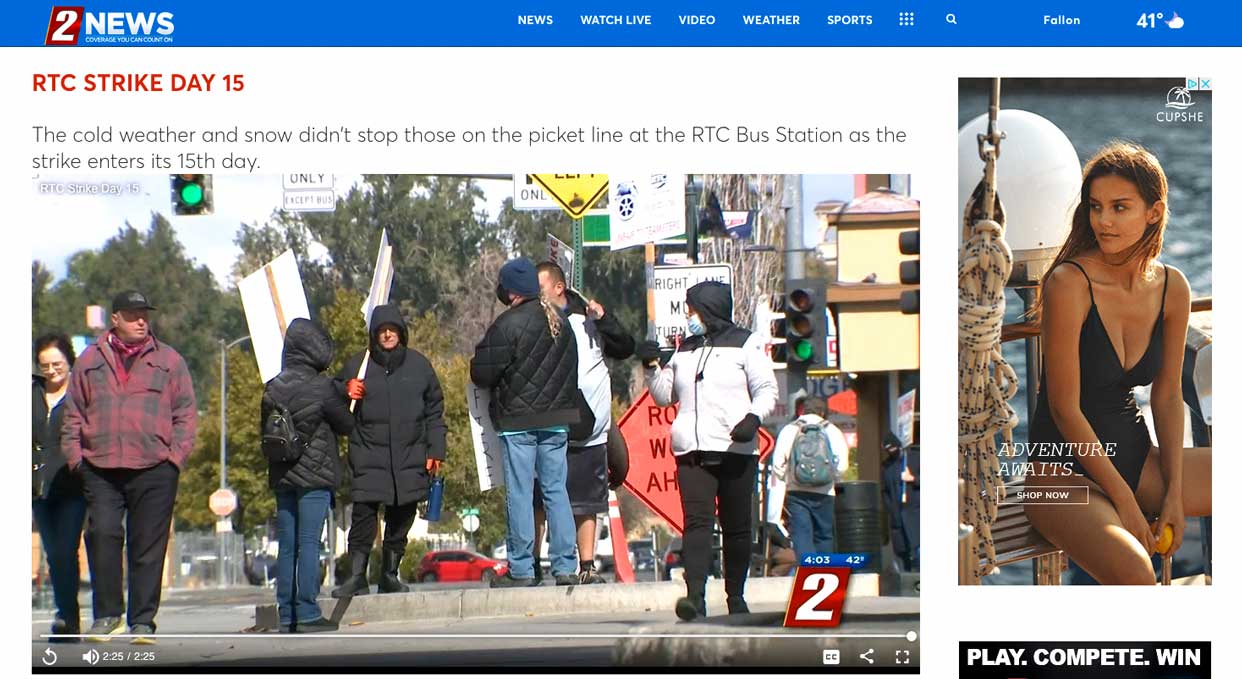 STORMY MONDAY, 10-11-2021 — On a lonely day out on the picket line in bitter cold, these two images converged on Channel 2's website. Coincidence? I don't think so. We played. We competed.

We won

. The adventure abides. Solidarity forever!
The bus strike's most important supporter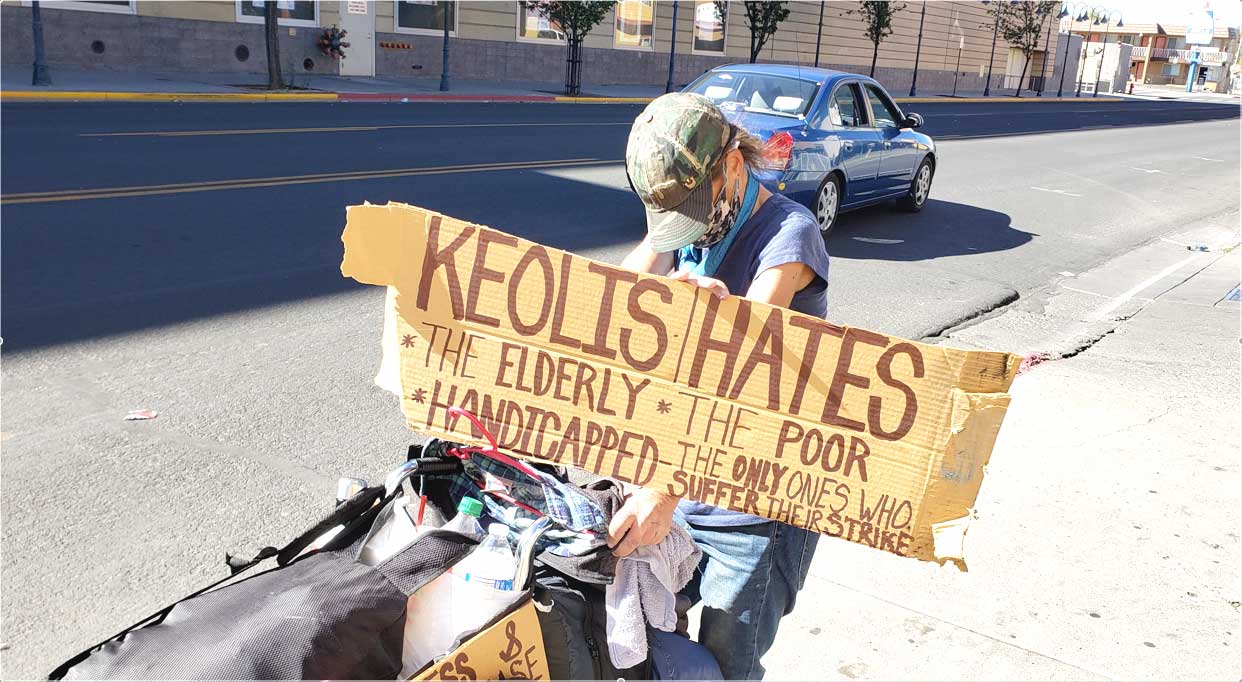 THE LEAST AMONG US SUPPORTING THE OPPRESSED — "Her name is Jo. She lives at the women's shelter and takes the bus to Record Street to eat. She has a heart condition that makes her legs swell so it is hard for her to walk. She is articulate and easy to talk to. She told me she takes the bus to go to her doctor. With the buses not running, she didn't know how she would get there." (Photo and caption by Teamsters Local 533 bus operator Mike Humes)
Note of Concern: The Reno + Sparks Chamber of Commerce implores both sides of the transit strike to come together and engage in good-faith bargaining for the sake of our members and their employees, many of whom rely on public transportation to maintain their jobs and sustain their lives.
— Ann Silver, Executive Director, Chamber Briefing 10/5/2021
Bus riders face disruptive schedule in strike's 2nd week
Negotiations scheduled to resume October 7
By Kristin Oh / 10-5-2021 rgj.com / Reno Gazette-Journal front page lead item above the fold 10-6-2021



The unmatched and comprehensive online meeting hall for Nevada workers since 1995
"Our republic and its press will rise or fall together." — Joseph Pulitzer
Je Suis Charlie
Site Map