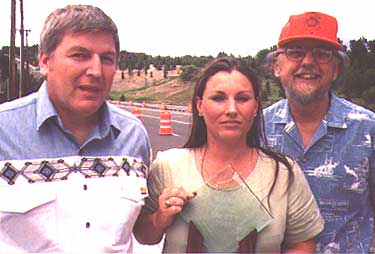 NATIONWIDE WINNERS — Laborers' Local 169 Business Manager Skip Daly, left, his predecessor Dan Rusnak, right, and safety flagger Cheri Corless with the Flagger Moms of Orange Cone Hell first-place national award. Daly went on to serve four terms as a member of the Nevada State Assembly representing Sparks and the North Valleys of Washoe County.


About the Editor
Get ahead of corporate-influenced news —> Subscribe to Barbwire Confidential

Pirate Laureate of the High Desert Outback of the American Dream
Andrew Barbano is a 53-year Nevadan who invaded Reno from Gomorrah South many moons ago.
The Dean of Reno Bloggers could very well be Andrew Barbano, self-described "fighter of public demons," who started putting his "Barbwire" columns online in 1996 and now runs 10 sites.