BARBWIRE
by
ANDREW BARBANO
Pirate Laureate of the High Desert Outback of the American Dream
In his greatest film role, Anthony Quinn cried "Why do the young die? Why does anybody die?"

Zorba's uptight English colleague played by Alan Bates responds "I don't know."

Alexis Zorba: "What's the use of all your damn books if they can't answer that?"

Basil: "They tell me about the agony of men who can't answer questions like yours."

Zorba: "I spit on this agony!"
"We have not selected a venue yet. We are measuring rsvp's.



"We have the chapel at the funeral home on hold and the club house at an aparment complex as well.



"It will be a happy time where people can share memories of Tara.



"There will be refreshments and (Tara's sister) Lauren's friend, who won last season's Cake Wars on Food Network, will be making a cake just for Tara," added Dear Old Dad.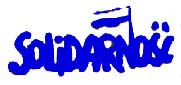 Andrew Barbano is a 48-year Nevadan, chair of the Nevada César Chávez Committee, producer of Nevada's annual César Chávez Day celebration, first vice-president and political action chair of the Reno-Sparks NAACP, labor/consumer/civil rights advocate, member of Communications Workers of America Local 9413/AFL-CIO and editor of NevadaLabor.com and BallotBoxing.US and SenJoeNeal.org and DoctorLawyerWatch.com/ As always, his opinions are strictly his own. Check local listings for other Nevada cable systems. E-mail barbano@frontpage.reno.nv.us. Barbwire by Barbano has originated in the Sparks Tribune since 1988.

Peruse the Underbelly of the News —> Subscribe to Barbwire Confidential


SITE NAVIGATION TIPS: When all else fails, read the instructions (A favorite John Hanks aphorism I've been using for decades)
NevadaLabor.com | U-News | Bulletins + Almanac
Casinos Out of Politics (COP) | Sen. Joe Neal
Guinn Watch | Deciding Factors | BallotBoxing.US
DoctorLawyerWatch.com | Barbwire Oilogopoly Archive
Barbwire Nevada Corporate Welfare Archive
Annual César Chávez Celebration
War Rooms: Banks, Cabbies, Cabela's/cabellyup, Cable TV, Cancer Kids/Mining, Energy, Food, Health Care, Resurge.TV/consumers, Starbucks, Wal-Mart
We Don't Need No Education
Search this site | In Search Of...


Copyright © 1982-2017 Andrew Barbano

Andrew Barbano is a 48-year Nevadan, editor of NevadaLabor.com and SenJoeNeal.org; and former chair of the City of Reno's Citizens Cable Compliance Committee. He is producer of Nevada's annual César Chávez Day celebration and serves as first vice-president, political action chair and webmaster of the Reno-Sparks NAACP. As always, his opinions are strictly his own. E-mail barbano@frontpage.reno.nv.us.

Barbwire by Barbano moved to Nevada's Daily Sparks Tribune on Aug. 12, 1988, and has originated in them parts ever since.
Whom to blame: How a hall-of-famer's hunch birthed the Barbwire in August of 1987
Tempus fugit.

Get ahead of corporate-influenced news—>Subscribe to Barbwire Confidential

Site composed and maintained by Deciding Factors, CWA 9413 signatory
Comments and suggestions appreciated. Sign up for news and bulletins