Site map
Corporate Propaganda Research Archive


Aug. 2012-Aug. 2013: the Barbwire's Silver Anniversary Year
Barbwire by Barbano moved to the Daily Sparks (Nev.) Tribune on Aug. 12, 1988, and has originated in them parts ever since.
How a hall-of-famer's hunch birthed the Barbwire in August of 1987
Tempus fugit.

César Chávez's fight continues Friday
Barbwire by Barbano / Expanded from the 4-4-2013 Daily Sparks Tribune

Everybody knows the dice are loaded.
Everybody rolls with their fingers crossed.
Everybody knows the war is over.
Everybody knows the good guys lost.
Everybody knows the fight was fixed.
The poor stay poor, the rich get rich.
That's how it goes. Everybody knows.
Everybody knows the scene is dead
But there's gonna be a meter on your bed
That will disclose
What everybody knows.
— Leonard Cohen
Like Dr. Martin Luther King, Jr., César Chàvez came from humble upbringing to impact many lives.

Neither should be made into something larger than life.

The King monument in Washington, DC, demonstrates the danger.
The National Park Service is correcting two erroneous quotes carved into the pale granite monolith produced in China.
China!

"They've finally turned Dr. King white," growled comedian Chris Rock.

King is depicted with arms folded defensively across his chest.
At least the new statue of civil rights icon Rosa Parks in the capitol rotunda is a welcoming caramel color.

THE HEAVY HITTERS. A record crowd attended Nevada César Chàvez Celebration XI at Circus Circus last week.
Two were inducted into the César Chàvez Nevada Labor Hall of Fame.
United Auto Workers boxing impresario George "Battling" Nelson installed Fred Ross, Sr., who mentored César Chàvez in the fine art of organizing workers.

Fred Ross, Jr., made an impassioned case on behalf of the national campaign to convince President Obama to award Ross Sr. a posthumous Presidential Medal of Freedom, as Chàvez himself was honored.

We surprised Nelson by also installing the seven-decade labor warrior.
He stood with legendary UAW President Walter Reuther at the 1969 groundbreaking of the United Farm Workers HQ which the auto union funded.

Another Hall of Famer, former Assemblyman Bob Price, D-North Las Vegas, won the evening's most rousing ovation.

Despite undergoing surgery the day before, he came directly from the hospital to the Chàvez event.
A member of the electrical workers union for more than half a century, Price was a champion of workers rights throughout his long tenure.

The 28-year legislative stalwart resides a few blocks from the Tribune with his wife, former University Regent Nancy Price.
César Chàvez Celebration XII happens March 31, 2014, same time, same place.
Reserve your table now.

THE GUEST LIST. We were honored by the presence of Washoe Family Court Judge Frances Doherty and Reno City Councilman Oscar Delgado.
The Nevada State Senate was represented by Majority Leader Moises Denis and Revenue Committee Chair Ruben Kihuen, both D-Las Vegas. Former Sen. Stephanie Tyler-Jackson, R-Reno, attended in her capacity as president of AT&T Nevada.
Assemblymembers included Skip Daly, D-Sparks, and Irene Bustamante-Adams, Dina Neal, Olivia Diaz and Dr. Andy Eisen, all southern Nevada Democrats.

Yolanda Garcia, Carson City aide to U.S. Senate Majority Leader Harry Reid, D-Searchlight, presented certificates of commendation from her boss.
Granite Construction took home the Project of the Year Award for the I-580/Moana Lane Diverging Diamond Interchange.
Miss Washoe County Chelsea Ann Mihaylo sang with Chris Reyes and Cesar Perez.

CLINGING TO THE LEDGE. The latest attack on wages happens in Carson City on Friday as SB 146 from Sen. Ben Kieckhefer, R-Reno, gets a hearing and a Chàvez-style blasting. See NevadaLabor.com/ [UPDATE: The bill was pulled at the last minute and is now dead. Bueno!]

MOTHER AND DAUGHTER. Half a century ago, Helen Tyler Stewart White involved a youthful Dolores Feemster in the Reno-Sparks NAACP.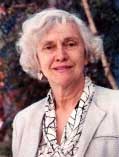 1921-2013
Feemster is now matriarch of the branch.
Mrs. White, 91, passed away March 4.
Read about her in Portraits of Change, newly available at Sundance Books.
Her daughter, UNR Prof. Mary White Stewart, follows four generations of women in her family as the torrents of the 20th Century impact them.
Details at RenoSparksNAACP.org

WEB EXTRAS

HONOR YOUR DON. Keep sending comments supporting legendary Nevada photographer Don Dondero (1920-2003) for the Nevada Press Association Hall of Fame.
His life's work appeared worldwide, including this newspaper.
Enlist in the campaign to install Big Don.
Please send me your memories and endorsements via e-mail or to P.O. Box 10034, Reno NV 89510.
The Barbwire got the late RGJ columnist Guy Richardson elected last year.
Let's go for a repeat.
BARBWIRE.TV. Support the return of community TV to these parts.

If last year's elections didn't convince you of the need, the 2013 legislature certainly will.

Join up. You may donate at ReSurge.TV or contact me.
This is important. Thank you.

VOTE FOR THE LUCKY 13, the most powerful Nevadans of 2013. Send nominations to <barbano@frontpage.reno.nv.us>
Last year's rogues gallery will be linked to the expanded web edition of this column at NevadaLabor.com/

LET'S GET IT ON. E-me to get on the Barbwire News bulletin list for information not filtered through corporate lenses.
I broke a bushel of major stories last year which the above lead item will very probably top.
Turn on, tune in and tell a friend.
Be well. Raise hell. / Esté bien. Haga infierno. (Pardon my Spanglish.)
____________

Andrew Barbano is a 44-year Nevadan, chair of the Nevada César Chávez Committee, producer of Nevada's annual César Chávez Day celebration, first vice-president and political action chair of the Reno-Sparks NAACP, labor/consumer/civil rights advocate, member of Communications Workers of America Local 9413/AFL-CIO and editor of NevadaLabor.com and JoeNeal.org. As always, his opinions are strictly his own. Check local listings for other Nevada cable systems. E-mail barbano@frontpage.reno.nv.us. Barbwire by Barbano has originated in the Daily Sparks Tribune since 1988.
NevadaLabor.com | U-News | Bulletins + Almanac
Casinos Out of Politics (COP) | Sen. Joe Neal
Guinn Watch | Deciding Factors | BallotBoxing.US
DoctorLawyerWatch.com | Barbwire Oilogopoly Archive
Barbwire Nevada Corporate Welfare Archive
Annual César Chávez Celebration
War Rooms: Banks, Cabbies, Cabela's, Cable TV, Cancer Kids/Mining, Energy, Food, Health Care, Resurge.TV/consumers, Starbucks, Wal-Mart
Search this site | In Search Of...


Copyright © 1982-2013 Andrew Barbano

Andrew Barbano is a 44-year Nevadan, editor of NevadaLabor.com and JoeNeal.org; and former chair of the City of Reno's Citizens Cable Compliance Committee, He is producer of Nevada's annual César Chávez Day celebration and serves as first vice-president, political action chair and webmaster of the Reno-Sparks NAACP. As always, his opinions are strictly his own. E-mail barbano@frontpage.reno.nv.us.

Barbwire by Barbano moved to the Daily Sparks (Nev.) Tribune on Aug. 12, 1988, and has originated in them parts ever since.
How a hall-of-famer's hunch birthed the Barbwire in August of 1987
Tempus fugit.


Site composed and maintained by Deciding Factors, CWA 9413 signatory
Comments and suggestions appreciated. Sign up for news and bulletins