Stay tuned for much more.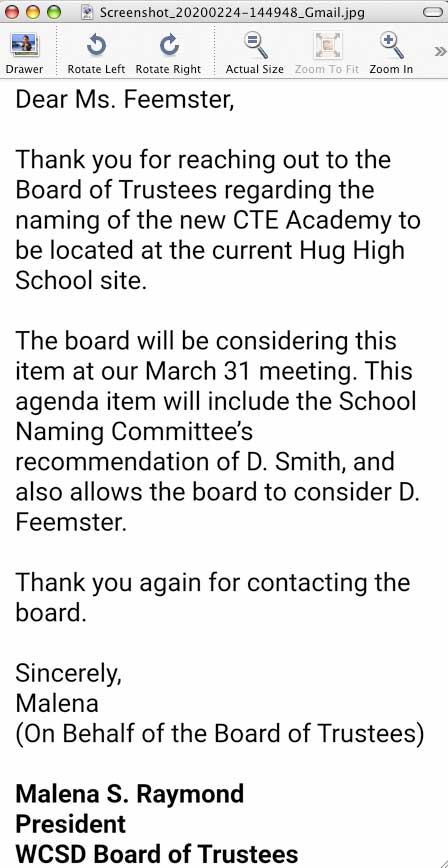 Memo to Adrienne Feemster from the Board Chair
Received by NevadaLabor.com 2-24-2020
UPDATE: The re-naming does not appear on the school board's published agenda for March 31, 2020. Because of the Coronavirus plague, the public will not be able to appear in person at the meeting.
Get ahead of corporate-influenced news—>Subscribe to Barbwire Confidential
The Underbelly of the News—>TOP SECRET, HUSH HUSH!
Site composed and maintained by Deciding Factors, CWA 9413/AFL-CIO signatory

Comments and suggestions appreciated. Click here and ask for inclusion on our mailing list.
But before you do so, please read this bulletin — AB
Entire contents copyright © 1982-2020 Andrew Barban